​
​In this 20th anniversary year of my bestselling children's book, I'm donating all proceeds to the Equal Justice Initiative.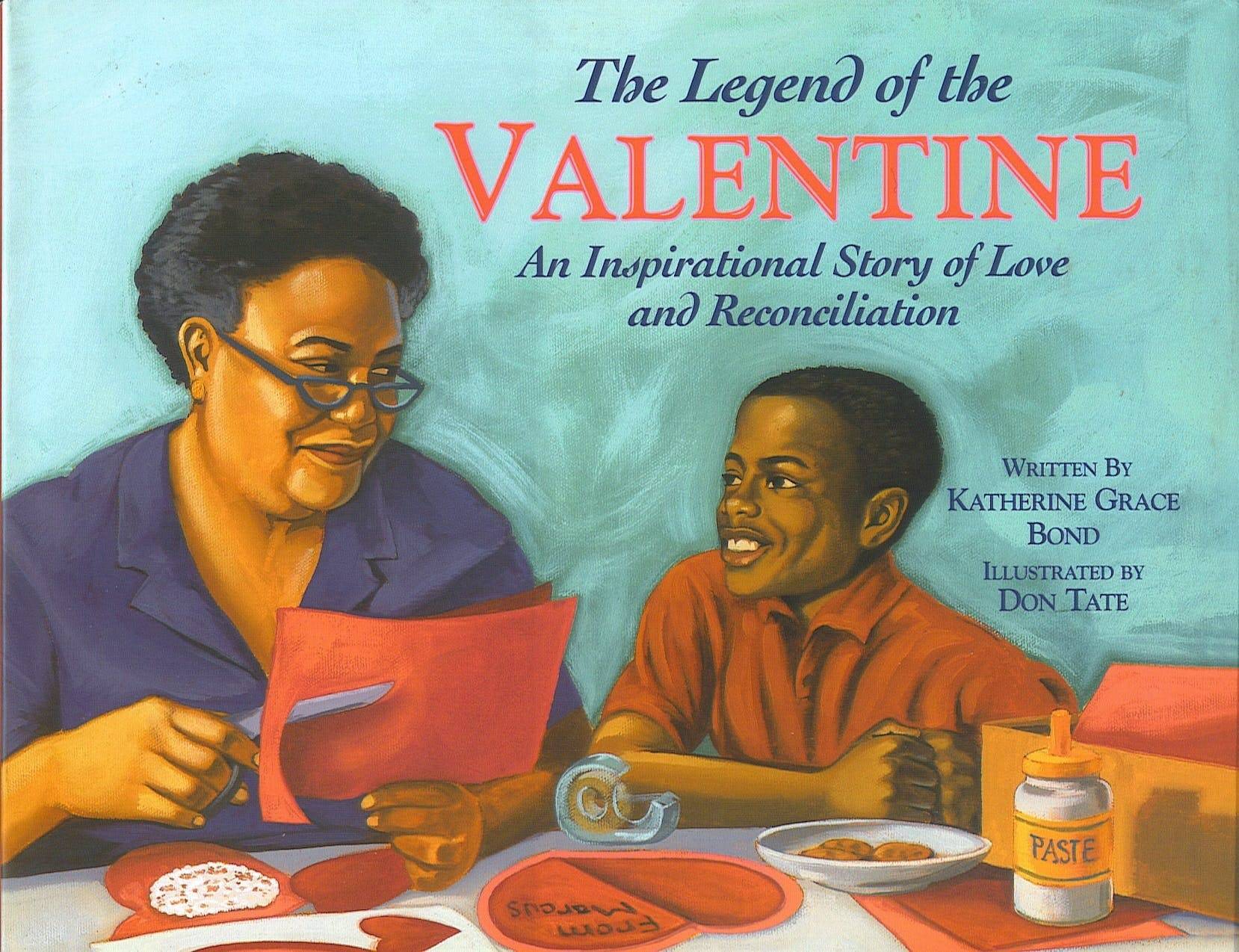 ​
I believe racial justice is a Christian value. The book's subtitle speaks of love and reconciliation, which I also affirm. But now, more than ever, those who believe in love must act as if justice matters.
Illustrated by the award-winning Don Tate, this not-just-for Valentine's Day book is about 9-year-old Marcus, who integrates into a white school at the height of the civil rights movement. While Marcus's father is in jail with Dr. Martin Luther King for his nonviolent protest, Marcus endures the jeers of classmates. Finally, Marcus's grandmother tells him the story of a Christian named Valentine who was also jailed and persecuted. Now Marcus must make a bold and difficult choice.
The Legend of the Valentine is available as a hardcover picture book, suitable for ages five and up, and a simplified "board book" version, suitable for younger children. The book is on recommended reading lists for hundreds of schools, libraries, youth programs, and faith-based organizations.
New copies are difficult to find, but I have plenty!
​
The bestselling author of seven books, Katherine Grace Bond is also a YA novelist, adult fiction writer, poet, and essayist. Follow her on Medium. ​
​Equal Justice Initiative, whose origins were depicted in the film Just Mercy, is committed to ending mass incarceration and excessive punishment in the U.S., challenging racial and economic injustice, and protecting basic human rights for the most vulnerable people in American society. They've earned a perfect score from Charity Navigator.​